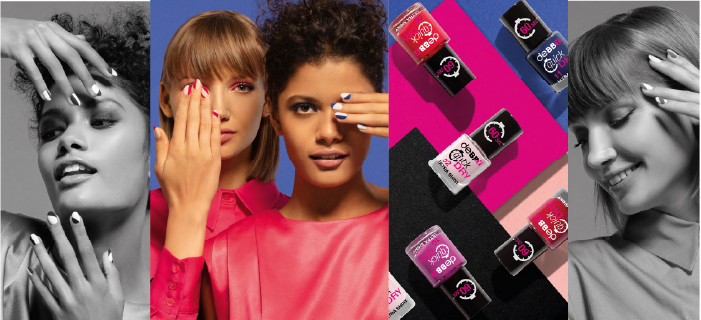 deBBY is expanding its nail enamel range with the new quickDRY Nail Polish Collection offering one-coat full coverage and a high-shine finish.
A touch of luminous colour you'll try once and want forever.
With a fast-drying formula and extra-large brush, deBBY's quickDRY enamel is ideal for gals who step out in a new look every day and want their nail colour to match!
One coat is all it takes to create "The Look"!
Quick and colorful.