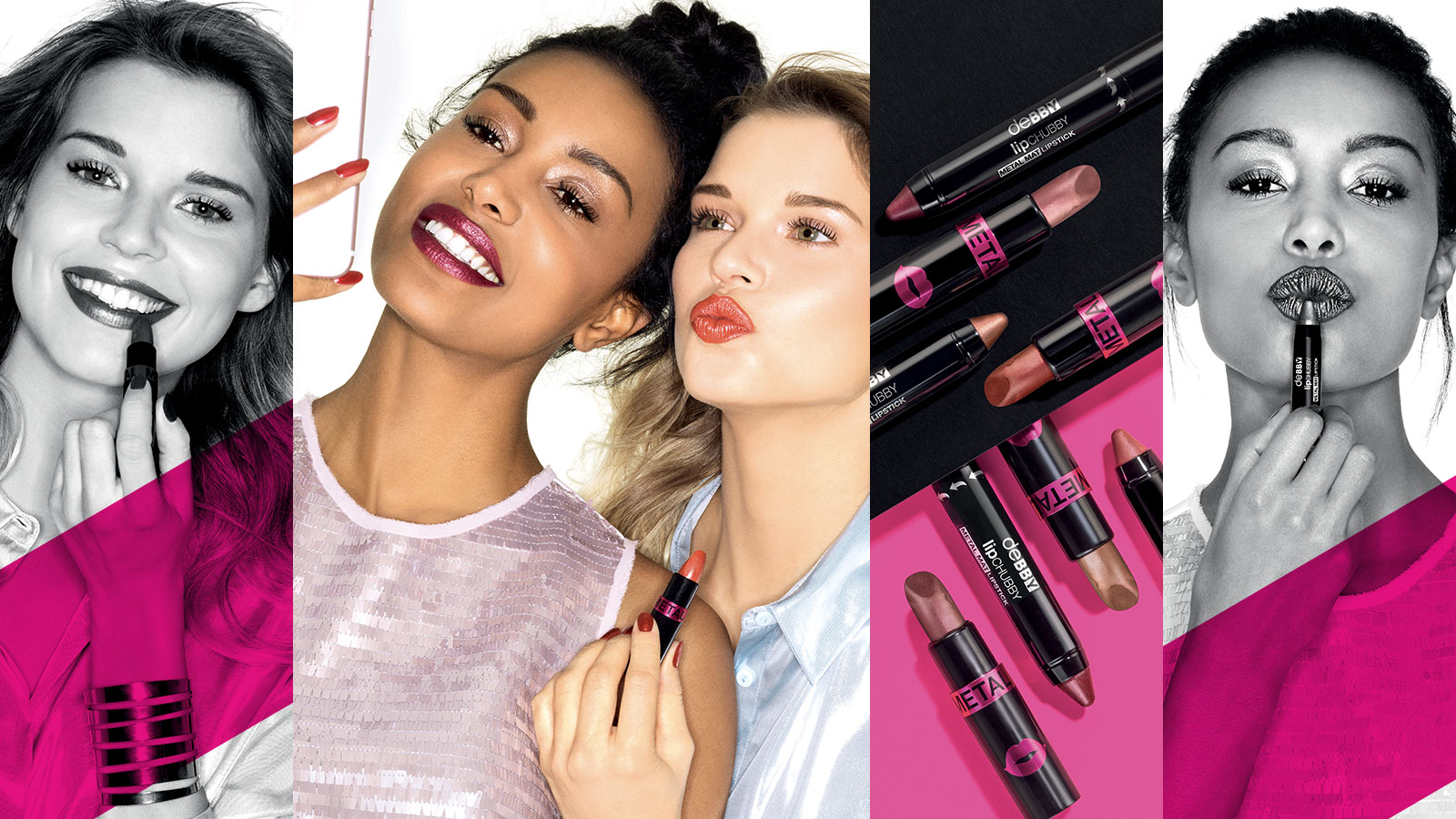 It's your time to shine!
And you will because deBBY's much-loved lipCHUBBY and kissMYlips LONG LASTING lipsticks now come with a high-shine true metallic finish!
deBBY has added four vibrant and ultra-trendy metallic mat shades to the lipCHUBBY range. It's a fun way to give lips long-lasting, deeply pigmented colour. Limited Edition.
The Collection also includes kissMYlips LONG LASTING lipstick in four new metallic shades. It's deBBY's answer to METAL MANIA!
Magnetic kisses!