100%volume&LENGTH EXTRA MASCARA 100%eyeliner MAT WATERPROOF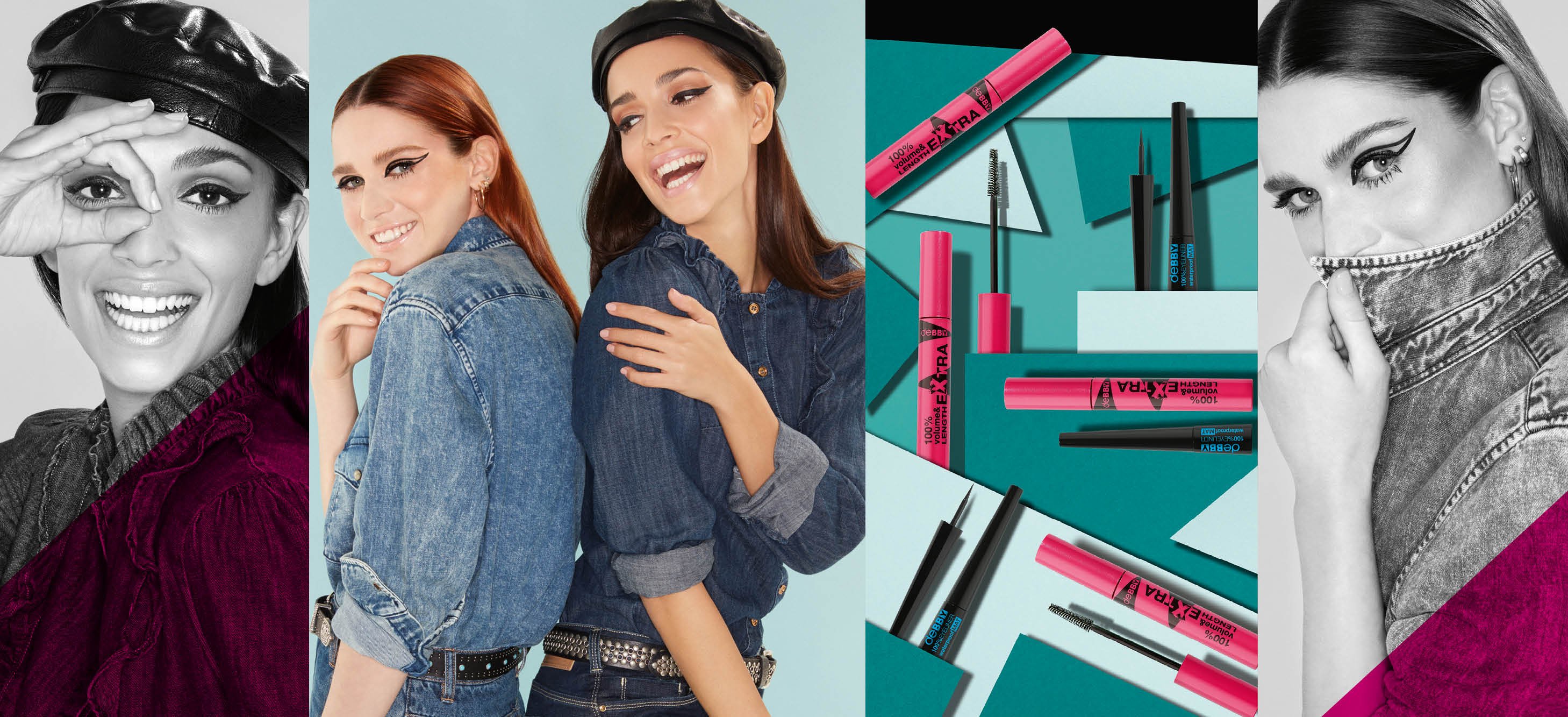 We all want our eyes to steal the limelight, right? Well, now we can with deBBY's 100% EXTRA volume&LENGTH Mascara and 100% MAT WATERPROOF Eyeliner because they're all that's needed to create the most mesmerising gaze ever.
100% volume&LENGTH EXTRA MASCARA
For thicker, longer and blacker-than-black eyelashes, deBBY is delighted to present its new 100% EXTRA volume&LENGTH Mascara.
Enriched with Triple Carbon Black, the formula includes Keratism S, an ingredient that encourages lashes to grow stronger, while the tapered brush grips even the most hard-to-reach lashes.
Just one swipe creates a full-fan effect and a dramatic gaze.
100%eyeliner MAT WATERPROOF
This liquid eyeliner has a mat, waterproof formula that gives the gaze dramatic
depth and definition.
100% MAT WATERPROOF eyeliner earns top scores for intensity without smudging.
The felt tip applicator is easy to use and the ultra-black colour glides on quickly and evenly.