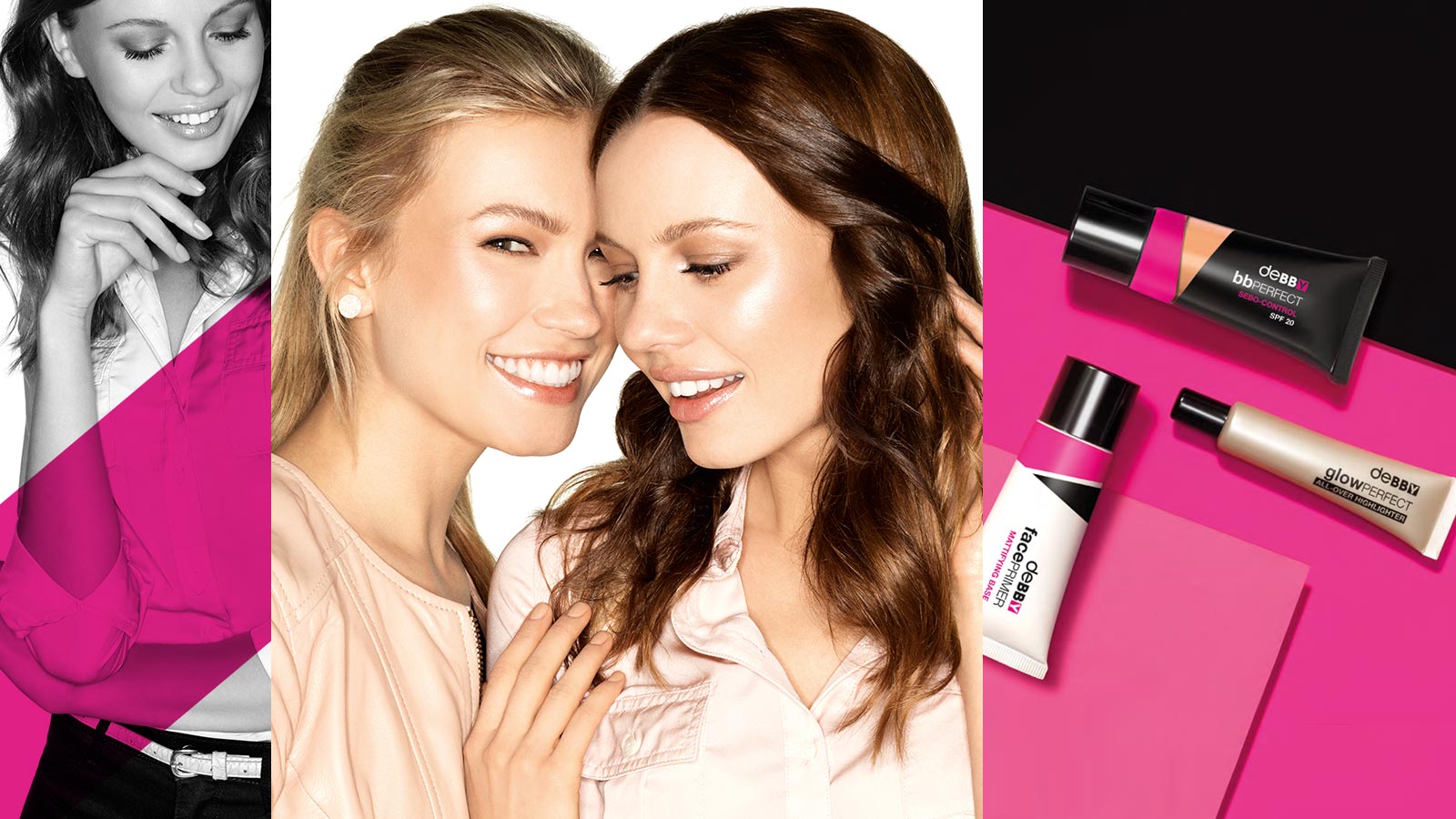 Mattifies, smooths and highlights. The new mat&GLOW  Collection by deBBY will make you beautiful in 3 easy steps!

How to get a fabulous complexion?
With the new mat&GLOW COLLECTION deBBY reveals the secret to creating a fresh, natural, "non-cakey" look. Three new products are formulated to achieve a flawlessly radiant effect: pores and minor blemishes are minimised, skin tone is matt and even, and the best facial features are perfectly highlighted.
Just the thing for feeling beautiful and stepping out with confidence. deBBY's promise is to deliver an absolutely irresistible glow!
Hello perfect skin!