8h KISSES long lasting MAT LIPSTICK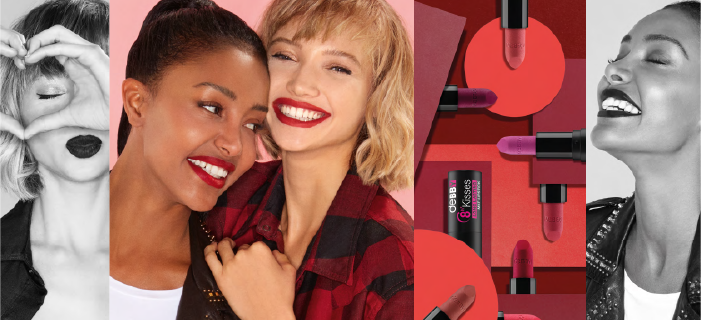 Looking for that perfect mat effect lipstick that stays put all day long but at the same time is light on the lips?

deBBY is proud to extend its lipstick range with 8h KISSES LONG LASTING LIPSTICK, deBBY's brand new lipstick with a long lasting formula and mat finish.
The highly pigmented velvety texture is enriched with PASSION FRUIT OIL and delicately scented to bring a super pleasant sensation to the lips.
Velvet effect, up to 8h staying power 8h KISSES LONG LASTING LIPSTICK with PASSION FRUIT OIL, for never ending kisses.
Comes in 12 shades.